H. Bolton Seed Award Lecture
Sunday, March 26 | 5:00 pm – 6:30 pm
The Role of Compatibility in Geotechnical Interface Behavior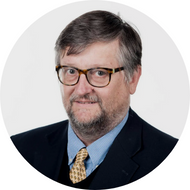 J. David Frost, Ph.D., P.E., P.Eng., F.ASCE
Dr. Frost is an Elizabeth and Bill Higginbotham Professor, School of Civil and Environmental Engineering, Georgia Institute of Technology. Dr. Frost studies natural and man-made disasters and their impact on infrastructure at multiple scales using digital data collection systems. He has graduated 45 PhD students and is involved in a range of entrepreneurial activities, including start-ups and technology commercialization. He is chair of the GEER Association, an NSF sponsored organization that responds to disasters worldwide. He is also the subsurface engineering research Thrust Leader for an NSF ERC on Bio-mediated and Bio-inspired Geotechnics. He has been recognized for his teaching and research, including receiving the ASCE Huber CE Research Prize and the ASTM Hogentogler Award. He is a registered professional engineer in the US and Canada and a Fellow of ASCE.
Shamsher Prakash Lecture
Monday, March 27 | 5:00 pm – 6:30 pm
The Influence of Soil Gradation on Penetration Resistance and the Dynamic Response of Level and Sloping Ground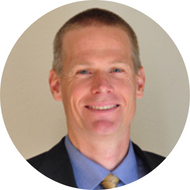 Jason T. DeJong Ph.D., F.ASCE
Dr. Jason T. DeJong, a Professor at the University of California, Davis, directs and coordinates research through the Soil Interactions Laboratory, UC Davis Center for Geotechnical Modeling, and NSF ERC Center for Bio-mediated and Bio-inspired Geotechnics. Prof. DeJong's major technical contributions have been in the areas soil and site characterization, bio-mediated and bio-inspired geotechnics, earthquake engineering, and geotechnical sustainability. Jason has developed several in situ and laboratory tools as well as associated analysis and interpretation techniques to characterize challenging soils – soft sediments, intermediate soils, tailings, and gravelly soils. Results from his research program have been disseminated through 250 publications, he is currently chair of the ISSMGE TC102 In situ Testing committee, and he has served as a reviewer or technical advisor on numerous civil infrastructure projects. Prof. DeJong's contributions have been recognized through the ASTM International Hogentogler Award (2x), ICE TK Hsieh Prize, ASCE Huber Research Prize, ASCE Casagrande Professional Development Award, Prakash Research Award, ICE Telford Premium Prize, and as an ASCE Fellow.
Karl Terzaghi Lecture
Tuesday, March 28 | 5:30 pm – 7:00 pm
Contributions towards Geoparameter Evaluation Using the Cone Penetration Test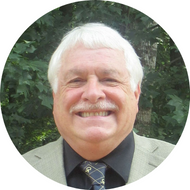 Paul W. Mayne, Ph.D., P.E., M.ASCE
Dr. Paul Mayne is an international consultant on geotechnical site characterization and author of Synthesis 368 on Cone Penetration Testing (2007; www.trb.org), co-author on the 2019 NCHRP Manual on Subsurface Investigations, and The Cone Penetration Test (2022): Better Information. Better Decisions (www.conetec.com). With 47 years in geotechnics, Paul has produced some 370 publications, delivered over 170 lectures, and conducted over 125 continuing education courses. He served as a faculty member at Georgia Tech from 1990 to 2021 and was the chair of the international committee TC 102 on in-situ testing from 2000-2013 and as ISSMGE Vice President for North America from 2014 to 2017. Dr. Mayne began the series of International Conferences on Site Characterization that were held in Atlanta (1998), Porto (2004); Taiwan (2008); Pernambuco (2012); Brisbane (2016), and Budapest (2022), as well as  assisted in the five series of International Symposia on CPT.  In addition, Dr. Mayne has been active in professional associations including ASCE, ASTM, TRB, DFI, ADSC, CGS, USUCGER, and ISSMGE. Paul is married with one daughter and plays bass guitar.
Ralph B. Peck Lecture
Wednesday, March 29 | 1:00 pm – 2:30 pm
Risk-Informed Decision in Geotechnical Design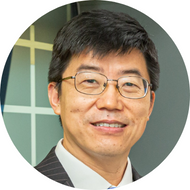 Limin Zhang, Ph.D., F.ASCE
Dr. Limin Zhang is Chair Professor and Head of the Department of Civil and Environmental Engineering and Director of Geotechnical Centrifuge Facility at the Hong Kong University of Science and Technology. His research areas include slopes, dams, foundations, and geotechnical risk assessment and management. Dr. Zhang is Chair of International Society of Soil Mechanics and Geotechnical Engineering's TC210 on Embankment Dams, Past Chair of ASCE Geo-Institute's Risk Assessment and Management Committee, Editor-in-Chief of Georisk, Associate Editor of ASCE's Journal of Geotechnical and Geoenvironmental Engineering, and editorial board member of Engineering Geology, Computers and Geotechnics and other journals.